I decided a few years ago that we needed to change our approach to staff development and so I introduced Class Visits. I had read about "Appreciative Inquiry", and the power of positive questioning to move people in a positive direction, and I found that answers to the question above provided great opportunities to dialogue with teachers and help them move forwards.
Class Visits
Class Visits are all about celebration. I take a camera and questionnaires for both teacher and students. I also have a blank observation sheet that simply divides into Student Learning and Effective Teaching. I am trying to "catch them doing something right" – students and teachers.
The teacher distributes the questionnaires to students, then they come back to me once the teacher has read them. The teacher completes their own questionnaire. I then email feedback, copying in their line manager, and I aim to do a lot of appreciation. "When you used this technique…", "The students really learned…", " The students obviously really appreciate…". And then I celebrate what I've seen in a staff meeting or on my weekly blog.
Alongside Class Visits, we part-funded the distribution of Teach Like a Champion for any teachers who signed up to a project where they would get half-termly feedback on a teaching strategy from the book they were practising. I used staff meetings to introduce a new technique each half-term, though some teachers were happy to go their own way with the book.
It was a breakthrough. Your open questions to the class did elicit some good answers but if you try using cold call it will enable you to target students who may not have understood. Or: Students answer your questions quite well, and if you use stretch it you will then be able to take them even further. Doug Lemov's book gave us a shared vocabulary and 62 tried-and-tested techniques to discover as a school.
We've gone on to totally redesign our entire Staff Appraisal around the Appreciative Inquiry model.
Ongoing Professional Development Form
First comes a review of strengths. For this I used the VIA Character Strengths Survey (https://www.viacharacter.org/survey/account/register) , which is free, and has credible research and application behind it.
Next is a review of collaboration and relatedness. This asks teachers to review the teams they have worked well in (appreciative enquiry again!) and their relationship with their line manager. In each case, the questions are open and there is an invitingly-sized box to encourage a developed response (and I've had some wonderfully developed responses from teachers!).
The next section focuses on contribution to school, and of course the progress of students in exam (and other) classes is part of .
There is a section only for line managers to complete, which asks about development they have seen in the people they lead, the challenges they face, and their plans for the coming year.
This leads logically to the final section, which looks exclusively forwards. Here the line manager can make suggestions about strengths, competencies and knowledge to be developed (linking back to the person's first entry on strengths). The person completing the form adds their own responses.
Then it moves on to collaboration and relatedness to be developed, again mirroring the themes of the first section, again with a box for the line manager and a box for the person whose form it is.
And finally, contribution to the school. I present a table. On one side is "If this changed…", and on the other is "…the benefits to the school might be…".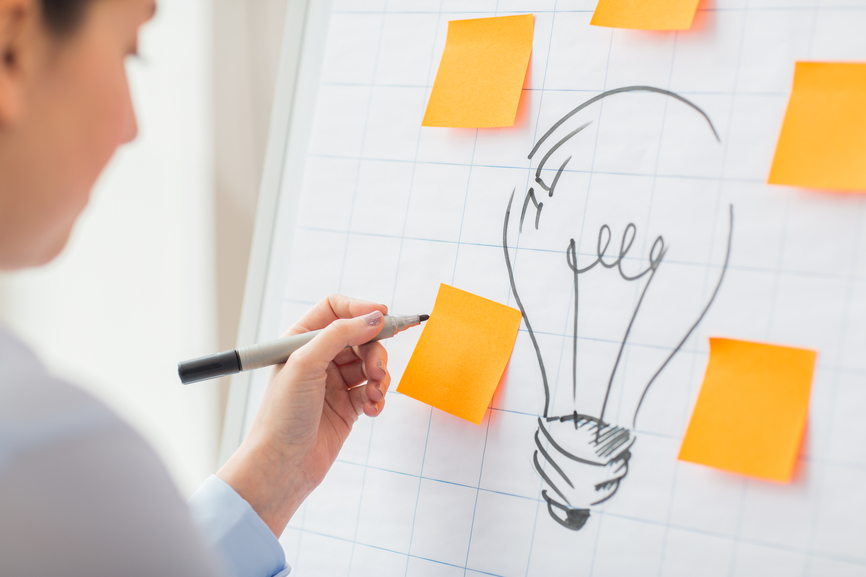 Outcome of the Project
Line managers and staff needed to be given more time than I anticipated to complete these forms well. If someone manages 5 or 10 people, that is a lot of work.
The returns have been amazing: I received detailed accounts from many staff, highlighting all sorts of things I would never have known about. Their pride in their successes shone through.
I have made a point of emailing each person individually about their form: I annotate the form it as I read it and give feedback along the lines of - "This sounds great…"; "Thank you for doing that"; "I would be interested to know more about that"; "There are budget limitations with that idea but if you tell me more we might be able to make a small start with it."
I am not someone who believes that everything in education is quantifiable, though I am accountable for very quantifiable things. But just as when we stare directly as stars in a dark night we actually see less, so when we over-obsess with measurable outcomes we can sometimes blind ourselves to the real, less quantifiable causes. This approach to staff development puts the emphasis on people's strengths and relationships, because many studies have shown that this is how people grow.
If you like the sound of this approach, be bold, embrace appreciative inquiry, and rethink staff development.
Looking for more resources to support your teaching and learning? Check out the best education technology resources on our sister platform EdTech Impact.